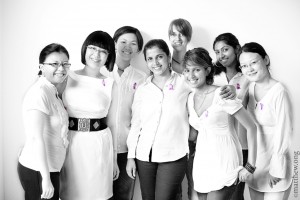 As a nonprofit that is completely staffed by a dedicated team of volunteers, The Pixel Project is profoundly grateful for the outpouring of support, skills and pro bono services that our people put to work for the cause to end violence against women (VAW).
By working together even though we are scattered over 4 continents, 12 timezones and 15 cities (and counting), we were able to mount campaign after campaign as a virtual team; And as we count down to the launch of our Celebrity Male Role Model Pixel Reveal campaign on World Human Rights Day (10 December 2010) and our 2nd anniversary as an organisation on 7 January 2011, we are also counting our blessings that come in the form of volunteers who have stuck with us and faithfully carried out their roles, some for more than 18 months to date.
While we wrote about 16 ways to take that first step to help the cause, 16 ways to speak out against VAW and 16 ideas for online campaigning, today's blog post is in honour of the fantastic volunteers who have toiled tirelessly with us on the long road to the end of VAW:
Today, we bring you 16 ways to volunteer for the cause to end VAW.
But first, for first-time volunteers – a few tips about volunteering for the VAW cause:
Tip 1: Honour Your Promises. Be realistic about what you can or cannot offer any nonprofit you choose to volunteer with and be clear about it to manage expectations. The worst thing you can do is overpromise a nonprofit and then go AWOL, leaving them, fellow activists, victims and survivors dangling when they need your help the most.  In the case of the cause to end violence against women, the stakes are higher than most because resources that don't appear may cost someone her life.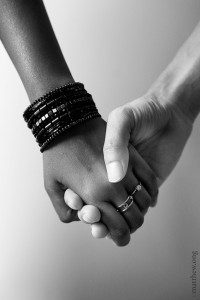 Tip 2: Look at your skills and find a match. Volunteering for the cause to end violence against women is not confined to working the helplines at rape crisis centres or helping out at battered women's shelters. There are plenty of different roles and avenues where you can leverage your personal and professional skills to help the cause. We have certainly found that volunteers that work in roles that match their skills are happier in the long run. For example, our Copywriting and Editorial team are staffed with professional copywriters who happily put their writing skills to work for our campaigns.
Tip 3: Treat your volunteer work as a job. Volunteering is a commitment. Only volunteer if you genuinely have the time and energy to spare. If you wouldn't inexplicably disappear from your paid job whenever you wish, don't do that for your volunteer commitments.  Period.
Tip 4: Be patient. The staff or core teams of nonprofits of any size or stripe are often extremely overstretched. For the cause to end violence against women in particular – we are dealing with violence doesn't stop for anything: not for national holidays, not weekends, not even during the wee hours of the morning when everyone is supposed to be asleep.  So if the staff are slow in sending feedback or getting back to you on anything, be patient and send reminders. Better still – volunteer to pitch in to help alleviate their workload.
Still interested in volunteering for the cause to end violence against women? Read on for the 16 ways to volunteer for the cause:
Opportunity 1: Seasonal volunteering. Not enough time or energy for an ongoing volunteer gig? Consider an annual volunteer session at your local battered women's shelter or rape crisis centre over the Christmas-New Year period. Many are on skeleton staff then and most volunteers would be away for the holidays.
Opportunity 2: The company-nonprofit match. If you work for a company that encourages employees to volunteer, it may be worthwhile proposing to management that a local VAW nonprofit working be added to their roster of nonprofit partners. Then round up your co-workers and get volunteering on weekends!
Opportunity 3: Polish those skills. For those who are currently unemployed, contact your local VAW nonprofit to check for volunteer openings or offer to put your professional skills at their service be it marketing, accounting, event organising, administration etc. Volunteering is one of the best ways to keep your skills sharp.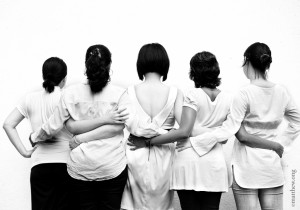 Opportunity 4: Get virtual. With the internet being ever more ubiquitous these days, virtual volunteering whereby people volunteer online for social media, marketing, professional and advocacy roles are increasingly popular. Any job or skill that lends itself to telecommunity/workshifting would fit in with virtual volunteering. Not sure where to find virtual volunteer opportunities? The Pixel Project is completely run by virtual volunteers. Check out our programmes!
Opportunity 5: Get with the grunt work. Be prepared to be roped in to help with events such as marches, candlelight vigils and charity dinners. So be ready to put in the legwork and to help with hauling stuff about.
Opportunity 6: Put it on your credit. Your class credit, that is. If you are a college/university student, find out if you can get class credit on an internship with a VAW nonprofit. If it's all systems go, then contact your nearest VAW nonprofit with a letter from your university and arrange to start volunteering.
Opportunity 7: Watch the Dates. Many VAW nonprofits put on special campaigns to coincide with active activism periods marked by annual event dates connected to the cause such as International Women's Day (8 March) , Domestic Violence Awareness Month (October) and 16 Days of Activism Against Gender Violence (25 November – 10 December). Be aware of these dates and approach your local VAW nonprofit to offer to work on projects they have planned for those dates.
Opportunity 8: Start small. If you can only spare less than 3 hours per week for volunteering, consider negotiating with your local VAW nonprofit for just one weekend shift that you can honour weekly or help them with specific and simple tasks that only take up the amount of time you have available.
Opportunity 9: Rally the herd. If you are the sociable type, it's worth rounding up a few friends who are also interested in helping the VAW cause and pooling your hours to work together as a team on projects for your local VAW nonprofit. Or you could propose a volunteer project to the nonprofit and work with your group and the nonprofit to make it a success.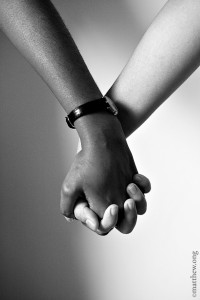 Opportunity 10: Be flexible. Many VAW nonprofits are horribly short-staffed and so most staff multitask and also take on responsibilities beyond their job scope. Think of it the same way with your volunteer gig – you might have signed up to help with admin work but also be prepared to help out at events, calls to the media etc. Think of it as expanding your skills set.
Opportunity 11: Use your sabbatical. If you work for a company or organisation that allows staff to take short sabbaticals, consider devoting your sabbatical to volunteer work with your chosen VAW nonprofit.  This may help you get a more fulfilling volunteer experience as you will be able to focus on your volunteer work rather than balancing it with the demands of your normal job.
Opportunity 12: Get Problem-solving. Volunteer opportunities are not always advertised. If you hear of your local VAW nonprofit having a need that needs filling such as a funding shortfall or losing staff, step up to volunteer your help with addressing their problem.
Opportunity 13: Ditch the chequebook. Are you a small or medium-sized business owner? Start a volunteer programme with your local VAW nonprofit for your staff to participate in and ensure that you work with the nonprofit to jointly administer the programme. After all, a helping hand is oftentimes more valuable than just a cheque.
Opportunity 14: Join a volunteer organisation. Nonprofit volunteer organisations such as Soroptimist International, Rotary Club and Lion's Club as well as various local women's organisations are a way to get a structured volunteer experience where you can volunteer with a range of nonprofits and projects benefiting the VAW cause.
Opportunity 15: Bridge It. Do you have a fat rolodex? Does your company have products and resources that a nonprofit would welcome? Do you know where to get the best deals? Volunteer to act as a bridge between the nonprofit and others who can help them with resources, funding etc. Leverage your networks for the greater good!
Opportunity 16: Weekends, weekends. Too stretched during the week to spare any time to volunteer? Consider setting time on the weekend to help your local VAW nonprofits, be it taking a helpline shift at the rape crisis centre or helping with home repairs at the battered women's shelter.
These are just some of the ways you can volunteer to help the VAW cause – for more ideas, look to websites such as Ammado, Idealist.org and TakingITGlobal where there are thriving communities of volunteers who work on any number of creative nonprofit projects.
What are you waiting for? Get volunteering because it truly is time to stop violence against women. Together.
– Regina Yau, Founder and President, The Pixel Project