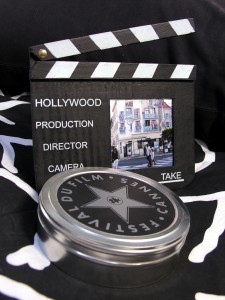 One of the most powerful tools that nonprofits and activists for any cause can have for shaping public opinion and galvanising public support for causes is the power of film. The power of film can cut both ways, particularly with extra sensitive issues such as violence against women.
Indeed, there are so many ways the power of film can work against the cause and more often than not, violence against women in movies are gratuitously portrayed to draw and titillate audiences. Some films even border on or cross the line into undiluted, unapologetic misogyny manifest as violence and control  – witness pornography and even mainstream films such as Michael Winterbottom's horrendous movie that he attempted to pass off as "art" – The Killer Inside Me. Films such as these numb the (wo)man on the street to violence. Worse still, the violence against women so blithely depicted in many movies rated just G or PG-13 may well inure growing boys and girls to the realities of violence, thus potentially grooming yet another generation who would see violence as a non-issue.
As Nicole Kidman, Goodwill Ambassador for UNIFEM, admits: Hollywood does have a role in perpetuating stereotypes and romanticising violence against women.
However, demonising film would be throwing out the baby with the bath water.
The key to the influence of film is HOW film is used to represent violence against women to the masses. The key is to see film as a tool:
Done well, a powerful documentary, movie, public service announcement, music video or television episode can give might momentum to helping activists and nonprofits working to end violence against women motivate grassroots support for the cause.
Done right, the film-maker will be able to walk the balancing act of accurately depict the horrors of violence against women while inspiring the viewer to join the movement to end violence against women.
As part of our contribution to Day 8 of the "16 Days of Activism", The Pixel Project would like to shine a light on 16 films that will present much food for thought about violence against women. In the mix are documentaries and movies as we believe that both film formats have their strengths:
Film Number 1: Desert Flower
'Desert Flower', based on the bestselling memoir by supermodel and FGM activist, Waris Dirie, tells the story of Waris's incredible journey from a nomadic life in the deserts of Somalia to the world's most famous catwalks. This was a dream and a nightmare at the same time. In New York, at the peak of her career, she tells in an interview of the practice of female genital mutilation that she had to suffer when she was five. Waris Dirie decides to end her life as a model and dedicate her life to fighting this archaic ritual.
Film Number 2: The Stoning of Soraya M
This drama is set in 1986 Iran and centered on a man, Sahebjam, whose car breaks down in a remote village and enters into a conversation with Zahra, who relays to him the story about her niece, Soraya, whose arranged marriage to an abusive tyrant who brought trumped-up charges of infidelity against her tragically ended with her stoning.
Film Number 3: The Rape of Nanking
In 1937, Japanese troops entered the Chinese city of Nanking and began raping and murdering its citizens in an orgy of violence that has few parallels in modern history. This polished film follows the struggle of the late Chinese American journalist, Iris Chang, in her struggle to bring one of the darkest chapters of history to light. Ms Chang committed suicide in 2004.
Film Number 4: Sin By Silence
Sin By Silence is a documentary by Olivia Klaus about Convicted Women Against Abuse (CWAA), the first inmate initiated and led group in U.S. prison history and shatters the misconceptions of domestic violence. CWAA was created in 1989 to help women inside prison break the silence about the abuse that drove them to kill their abusers and learn more about what they needed to do to help others stop the cycle of violence. This film has been 9 years in the making.
Film Number 5: Tapestries of Hope
"Tapestries of Hope" is a feature-length documentary by Michealeane Risley that exposes the myth behind the abuse of young girls in Zimbabwe and brings awareness to the efforts of the Girl Child Network Worldwide and their fearless founder Betty Makoni.
Film Number 6: Recovering Irma
Recovering Irma is a feature-length documentary film that crystallizes in the aftermath of domestic violence homicide as Sandra and her nephew Lorenzo embark upon a road trip from San Francisco to her parent's hometown of El Paso. Along the way, Sandra and Lorenzo will meet with perpetrators, survivors, law enforcement officials, front line domestic violence experts asking the question, "How do we stop this?" As the road trip unfolds, Lorenzo will quickly discover this journey is a chance to see what he could become if he doesn't change. Sandra's hope is that by going back to where it all began, generations will have a chance to remember, heal, change, and ultimately be set free.
Film Number 7: Precious
'Precious' is an award-winning film adaptation of the 1996 novel Push by Sapphire and is widely acclaimed for its realistic and thought-provoking depiction of domestic violence. The plot revolves around an overweight, illiterate teen in Harlem who is pregnant with her second child is invited to enroll in an alternative school in hopes that her life can head in a new direction.
Film Number 8: Senorita Extraviada
Since 1993, over 400 young women have been raped and murdered in Juarez, Mexico. Authorities ignore pleas for justice from the victims' families, and the crimes go unpunished. Most disturbingly, evidence of government complicity remains uninvestigated as the killings continue to this day. SEÑORITA EXTRAVIADA is a haunting film by Lourdes Portillo about a heinous crime wave amid the corruption of one of the world's biggest border towns.
Film Number 9: Finding Dawn
Finding Dawn is an award-winning documentary about a tragedy in Canada which is surprisingly similar to the situation in Ciudad Juarez. Dawn Crey, Ramona Wilson and Daleen Kay Bosse are just three of the estimated 500 Aboriginal women who have gone missing or been murdered in Canada over the past 30 years. Acclaimed Métis filmmaker Christine Welsh embarks on an epic journey to shed light on these murders and disappearances that remain unsolved to this day.
(Summary adapted from Women Make Movies – www.wmm.com)
Film Number 10: Love, Honour and Disobey
Domestic violence in all forms—from physical abuse to forced marriages to honour killings—continues to be frighteningly common worldwide and accepted as "normal" within too many societies. Getting to the heart of current multicultural debates, 'Love, Honour and Disobey' reveals the issues around domestic violence in Britain's black and ethnic minority communities through the eyes of the Southall Black Sisters, a small group of women who have been working to combat abuse for more than 25 years.
(Summary courtesy of Women Make Movies – www.wmm.com)
Film Number 11: After The Rape – The Mukhtaran Mai Story
In 2002, Mukhtaran Mai, a rural Pakistani woman from a remote part of the Punjab, was gang-raped by order of her tribal council as punishment for her younger brother's alleged relationship with a woman from another clan. Instead of committing suicide or living in shame, Mukhtaran spoke out, fighting for justice in the Pakistani courts—making world headlines. Further defying custom, she started two schools for girls in her village and a crisis center for abused women.
(Use of this video is courtesy of Women Make Movies – www.wmm.com)
Film Number 12: Backyard (El Traspatio)
This movie focuses on Blanca Bravo (Ana de la Reguera), a tough, idealistic young policewoman trained at the national police academy in Mexico City is assigned to Ciudad Juárez where young women disappear here with alarming regularity, one per week on average, most of them poor migrant factory workers. Some are found weeks later, dumped in the desert, murdered and mutilated, and some simply vanish. All are nameless victims of crimes that go uninvestigated by a male-dominated police force who treat these crimes as little more than a nuisance. Acting against the orders of her superiors, Blancas own investigation into the disappearances reveals something far more disturbing, exposing an ugly truth about the very core of society.
Film Number 13: NO! The Rape Documentary
This award-winning, ground-breaking documentary, explores the international reality of rape and other forms of sexual assault through the first person testimonies, scholarship, spirituality, activism and cultural work of African-Americans. Winner of an audience choice award and a juried award at the San Diego Women Film Festival, NO! also explores how rape is used as a weapon of homophobia.
Film Number 14: Amazing Grace
While this biopic about William Wilberforce, the legendary English abolitionist, is not directly about violence against women, it has an activist heart that provides inspirational viewing for all who work tirelessly to end violence against women. Change walks a long hard road but as Wilberforce shows, eventually, if we keep working at it, we will change things. This movie can also be used as a springboard for discussing modern-day slavery and human trafficking/sex-trafficking.
Film Number 15: The Greatest Silence: Rape in The Congo
Shot in the war zones of the Democratic Republic of Congo in 2006, this film breaks the silence surrounding the tens of thousands of women and girls who have been kidnapped, raped and sexually tortured in that country's intractable civil war. The filmmaker, herself a survivor of gang rape, talks with activists, peacekeepers, physicians and with the rapists themselves. She travels to remote villages to meet rape survivors who have been shamed and abandoned, providing a piercing, intimate look into the horror, struggle and ultimate grace of their lives.
Film Number 16: Call + Response
CALL+RESPONSE is a first of its kind feature documentary film that reveals the worlds 27 million dirtiest secrets: there are more slaves today than ever before in human history. CALL+RESPONSE goes deep undercover where slavery is thriving from the child brothels of Cambodia to the slave brick kilns of rural India to reveal that in 2007, Slave Traders made more money than Google, Nike and Starbucks combined. This star-studded film also uses the power of music to send out an inspiring anti-trafficking and anti-slavery message.
These films make harrowing viewing but we hope that this selection will inspire you to watch at least one or two of these little-known films to learn more about violence against women. We also hope that it will inspire film-makers out there to start making more films that tackle this difficult subject.
It's time to stop violence against women. Together.
– Regina Yau, Founder and President, The Pixel Project
*Photo by: http://www.anna-OM-line.com