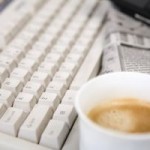 Welcome to the special 16 for 16 edition of The Pixel Project's VAW e-News Digest, for the 16 Days of Activism against gender-based violence!
In the Arab world where old fashion attitudes die hard, women's rights are frequently violated even in places where governments are relatively progressive on social issues . Sexual harassment is so rife that almost every woman in Egypt has experienced it, according to a United Nations (UN) report released earlier this year. In Saudi Arabia, they must cover themselves in public, cannot drive cars and must remain under male 'guardianship.'
In the United Kingdom, members of parliament launched a major inquiry why female genital mutilation to 'get to the truth' about why no-one has been convicted three decades after it was made illegal . Home Affairs Select Committee is to challenge ministers and the police over why charges have never been brought against 'cutters' or families who arrange the surgery.
Every contribution matters. If you have any news you'd like to share about violence against women, please email The Pixel Project at info@thepixelproject.net. If you prefer to receive up-to-the-minute news concerning violence against women, follow us on Twitter. It's time to stop violence against women together.
Researched and compiled by Karina Tayag and edited by Carol Olson.
___________________________________________________________________________________________________
16 General News Stories reporting on Violence Against Women 
_________________________________________________________________________________________________________________________
16 News Stories reporting on Domestic Violence
________________________________________________________________________________________________________________________
16 News Stories reporting on Sexual Assault and Rape 
___________________________________________________________________________________________________________________________
16 News Stories reporting on Sex and Human Trafficking
____________________________________________________________________________________________________________________________
16 News Stories reporting on Female Genital Mutilation
___________________________________________________________________________________________________________________________
16 News Stories reporting on Forced Marriage and Honour Killing
__________________________________________________________________________________________________________________________
16 News Stories reporting on VAW Activism